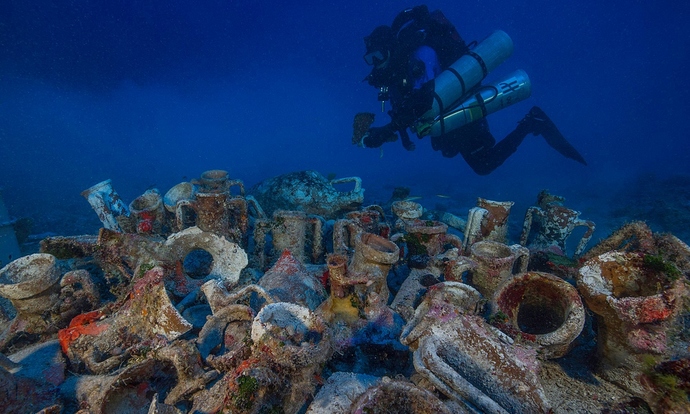 Death, when it came, was sudden and cruel. The individual, either a crew member or passenger, was trapped on board when the huge ship foundered. Dashed on the rocks, the vessel slid beneath the waves, tumbled down an undersea cliff, and swiftly became buried in sediment on the seabed.
Now, more than 2,000 years later, archaeologists have recovered the bones of the individual they now call Pamphilos. Thought to be a man in his late teens to early 20s, he was on the ship sailing from Asia Minor to Rome when disaster struck off the tiny Greek island of Antikythera between Crete and the Peloponnese.
With the latest discovery of human bones, scientists have their first real hope of sequencing DNA from a victim of an ancient shipwreck. The only comparable efforts have focused on remains from King Henry VIII's great ship, the Mary Rose, and the Swedish warship Vasa, which sank on her maiden voyage in 1628. If the ancient bones contain intact DNA, it will cast fresh light on the ill-fated ship's occupants.
The skeleton was found in a jumble. Arm bones overlay leg bones. The skull, teeth, and pieces of rib were nearby. Broken ceramics and other fragmented artefacts lay all around. More bones are still encased in the sediment, but to excavate those is to risk an underwater landslide.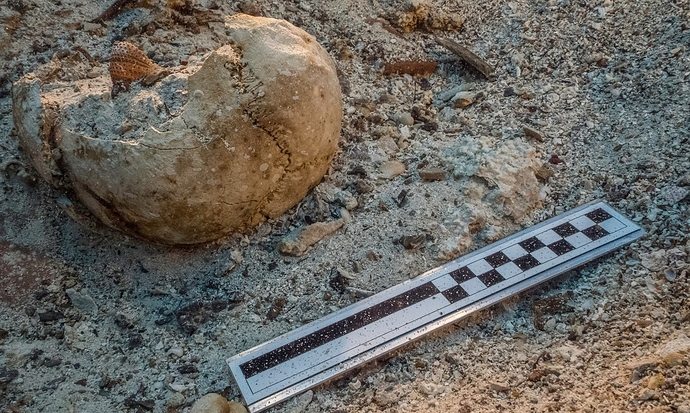 Foley calls the skeleton Pamphilos because the common Greek name, meaning "friend of all", had been scratched into a cup decorated with an erotic scene found nearby on a previous salvage expedition. The cup demonstrates that at least one person on the ship was literate, not to say worried that someone might steal his drink. "We don't know if he was the owner of that cup, but there was a a Greek male on board by that name," Foley said.
The ancient bones are a dark reddish-brown, the discolouration brought on by age, or perhaps from the uptake of iron leached from nearby artefacts. Some of the bones were like wet chalk and fell apart on handling. But many others, including the leg bones, survived intact. Details of the discovery were first reported by Nature.
https://www.youtube.com/watch?v=6pF0Ie4YvEo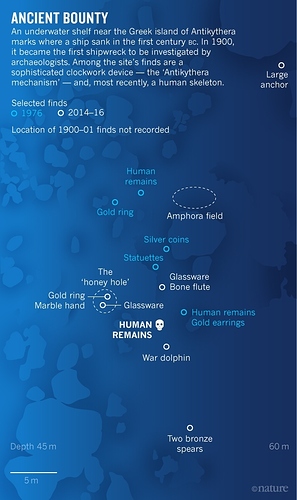 __
Πηγές:
http://www.nature.com/news/human-skeleton-found-on-famed-antikythera-shipwreck-1.20632